Health and Safety Training in the Workplace
In order to establish a positive health and safety culture in the workplace, adequate training must be provided to all staff including the owner of the business. In an ideal world, it should become second nature during operation.
Bravanark are specialists in providing health and safety training in the workplace. We have over 18 years experience in working with businesses of all size and nature, from self-employed individuals to large corporations. From our central location in Reading, Berkshire, our range of comprehensive services is available across the South of England. If required, we can travel further to meet your bespoke needs. If you would like more information or discuss your requirements, get in touch via Free Phone 0800 047 5876
We are proud to offer a multitude of health and safety support and training services to our clients. Over the years we have established an outstanding reputation for our reliable and honest service. In addition to providing industry-recognised training, we can additionally carry out health and safety audits and risk assessments.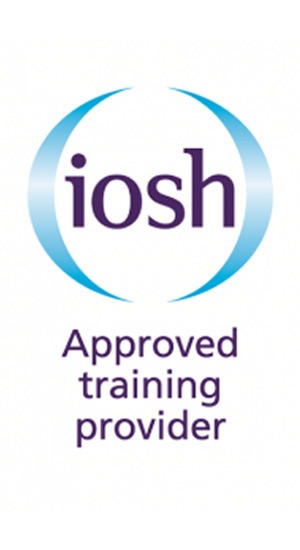 IOSH Training Courses
IOSH is the acronym for Institute of Occupational Health. Not only are they the largest health and safety membership organisation in the world, but they are also the only Chartered body for health and safety professionals. Bravanark is proud to be accredited with IOSH so you can trust us to provide a reliable and professional service.
Every year, 179,000 IOSH training courses are taken over a range of subjects including working safely and fire safety awareness. An IOSH qualification can be essential to career progress. For example, The IOSH working safely course is one of the recognised qualifications for the CSCS cards- one of the most recognised accreditations in the construction industry. While it's not a legislative requirement, it can contribute to building customer trust and proving your competence at the job role on site.
Bravanark are approved training providers for the IOSH Managing Safely - IOSH Managing Safely Refreshers and IOSH Working Safely courses, aimed at employers and employees respectively. The courses provide an overview of health and safety at work, identifying common hazards and what precautionary measures can be taken. They are applicable to all sectors and for businesses of all sizes.
Working Safely e-Learning Course
Thanks to the advance of technology, many of Bravanark's training courses are available online as e-learning modules. Not only does that massively expand the availability of the course to almost anywhere in the UK, but it's also ideal for busy companies who cannot dedicate a full working day away from their day to day duties.
As approved training providers, Bravanark offer an e learning alternative to the popular working safely course approved by ROSPA. The core principle of the course is not compromised simply because it's delivered in a different way. There are seven modules in the course and candidates are required to achieve a particular mark to advance and successfully pass the course. The modules cover the basics from the introduction to health and safety to hazard perception. A fully recognised certificate is available to download for each candidate when they have passed the course.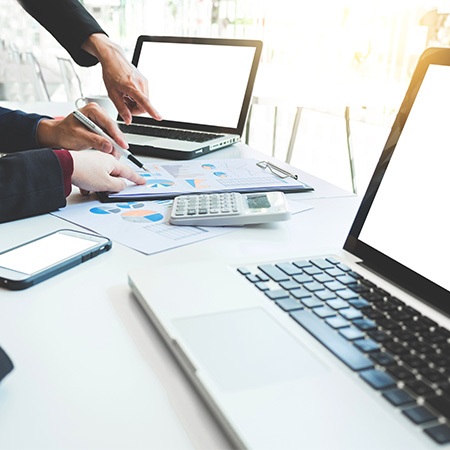 Health and Safety e Learning
At Bravanark we fully believe that e-learning is the future. It's the most cost and time-effective method to deliver a health and safety training course. Our interactive online courses are one-on-one tutor led and available in a broad range of subjects. Here are a few benefits of attending an online course:
Cost-effective
Compared to a course delivered in-house by a qualified specialist, an online course costs only a fraction of the price to cover the same material. It also eliminates the cost involved in travelling to a dedicated training centre and loss of productivity by being away.
Accessibility
There are no specific technical requirements for our online courses. The specification requirement to run our modules is compatible with most working computers. The course can be taken anywhere in the UK with a suitable internet connection.
Time-efficient
Most online courses are considerably shorter than a face-to-face delivery without compromising on the depth of the material. This means your employees are not taken away from productive hours for longer than required.
Optimised learning
The material of the course is licensed to the specific candidate who can use it at any time. There are oppourtunities to revise any specific modules as many and as often as required for an optimal learning experience.
Flexible
The course can be taken whenever is convenient to your schedule. This is particularly ideal for smaller companies who cannot afford to take all of their employees from their day to day duties at once. Each course can be taken individually.
Industry recognised
All of our online courses are awarded and recognised by professional bodies in their respective fields. Bravanark are proud to be approved providers with years of experience offering health and safety support and training.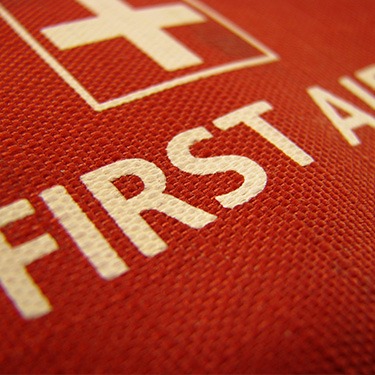 Emergency First Aid Certification Online
One of the most popular online course we offer is our Emergency First Aid course. Depending on how many people you employ in your business, it's a legislative requirement to have at least one designated first aid officer on site. The designated person should hold a recent and recognised qualification in first aid. They should possess the knowledge to treat various ailments and injuries, at least until emergency services arrive.
The course offered by Bravanark is comprehensive to cover a wide variety of common situations such as treating bleeding, choking and administering CPR. It also highlights the duties and responsibilities of the first aid officer, including record keeping and assessing an emergency situation. In a serious emergency situation, the actions of the first aid officer could affect the survival outcome of the patient.
Working at Heights Online Course
While this course isn't applicable to all sectors, it's crucial for all relevant personnel to be up to date and respect the health and safety procedures when working at heights. This is not only beneficial for their personal safety, but it can also help to prevent material and tools falling and posing a hazard for passersby below.
Food Hygiene and Safety Certificates
Approved by CPD and ROSPA, the food hygiene and safety certificate is one of the most basic requirements in working with food in any instance. This not only includes chefs and the brigade, but it also extends to any personnel handling edible substances, such as retail and food manufacturing settings.
Our working at heights online course applies to all those who are working at heights and those who manage or employ people who work at heights. This includes any job role which works with ladders, scaffolding, platforms and stages. It's also applicable for working alongside deep trenches as the primary concern of the course is not how far you climb, it's how far you have to fall. The course is focused on the potential hazards from working at height and the precautionary measures which can be taken to prevent accidents.
For More Information
There are different levels of this certificate, ranging from 1 to 3 depending on the experience and requirement of the specific job role. Bravanark offer up to level 2, which is aimed at personnel who handle food in a setting where food is being prepared, cooked or handled. Examples of these include hospitals, schools and even supermarkets. If thorough food hygiene practices are not observed, this could result in contamination of the food, which could have fatal consequences to the consumer.
For More Information